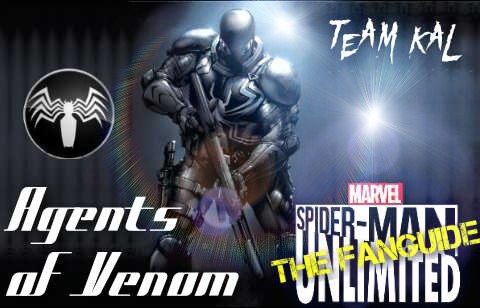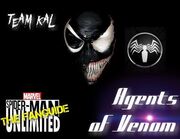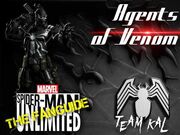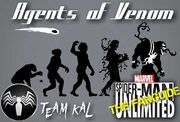 Agents of Venom
KaL 70
Ranbir Singh 65.5
Teddy Jacquemont 65.5
Dirk Sons 60
K IM 61
T O P 62.3
Darpan J 61
Sgdz froggy 56.5
Jon6tron 56.5
Reploid 53.3
Mrfantastic4 48
Chrissands85 40.7
Ben Betts 52
Rabeh dannawi 52
Pablo martinez 48.5
Rohit verma 50
Rogger hdz 54.5
Andika ramon 52
Abhi C 50
Team Rules
All Players must confirm their availability to participate in the weeks rotation no less than 12 hours prior to board change. Notice for the coming weeks rotation will be posted no less than 48 hours prior to board change.
Players must check the fanguide facebook page, Team KaL Wiki Page, and forum daily during rotation period to be prepared for gameplay.
All players must respect one another and shall never disrespect another player either in game or on any other social media.
Players must notify the team of inability to participate throughout the week. If rotation members have to be warned 3 times for failure to participate without notice, they will be removed from the roster temporarily.
If members wish to join or create an alliance during their off time, they are free to do so, just make sure to watch for your name to be called for a weekly rotation.
Team Announcements