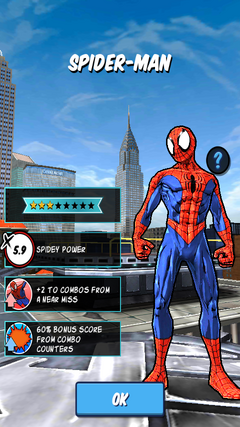 First Appearance: Amazing Fantasy #15
An awkward young science nerd who wasn't exactly Mr. Popular, Peter Parker's entire life changed when he was bitten by a radioactive spider that gave him superpowers! Initially trying to use them for his own fame and fortune, Spider-Man decided to become a hero after ignoring a fleeing thief led to the death of his Uncle Ben. Since that day, Spider-Man has fought for those who cannot fight for themselves because, as his uncle said, "With great power comes great responsibility"!
Community content is available under
CC-BY-SA
unless otherwise noted.